April 2023 │ Legislation & Regulation Update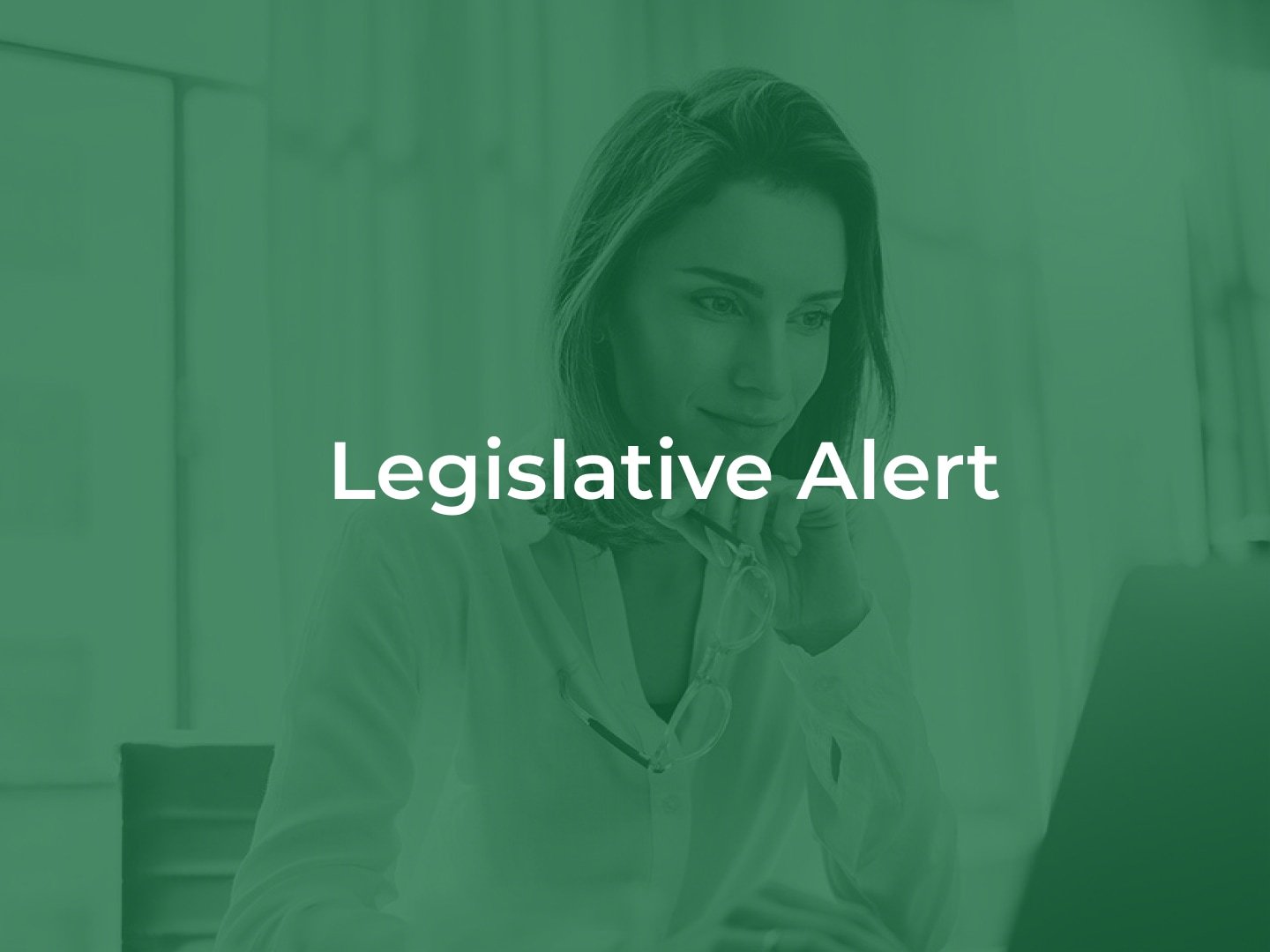 The Unclaimed Property Legislative Alert
Summary of Legislation — Week Ending April 28, 2023
MAINE: Legislative Document 1808. Introduced legislation permits the Bureau of Revenue Services to disclose taxpayer mailing addresses to the Treasurer to facilitate the return of abandoned property to owners.

NORTH DAKOTA: House Bill 1267 (effective August 1, 2023). Enacted legislation amends the method for determining the amount of excess funds, if any, from a county tax sale of real property when multiple parcels owned by one record owner are sold. The property owner's right to claim excess funds and the requirement to report any unclaimed amounts are preserved.

NORTH DAKOTA: Senate Bill 2092 (effective August 1, 2023). Enacted legislation directs that funds owing to credit union members but not claimed or distributed during a voluntary liquidation of the organization, including funds in the account of a member who failed to surrender the passbook or confirm the account balance and funds for distribution checks not cashed within 120 days, be reported as unclaimed property.
Summary of Legislation — Week Ending April 21, 2023
MONTANA: House Bill 136 (as amended by the Senate). Amended legislation reinstates existing law defining the dormancy period for property in an IRA, defined benefit plan, or other account or plan qualified for tax deferral. The requirement for holder liquidation of securities is removed. Holders are required to notify owners 60 days prior to the required liquidation and subsequent reporting of abandoned virtual currency.

NEVADA: Assembly Bill 55 (as amended by the Assembly). Amended legislation provides that knowledge of death is an alternative dormancy trigger for a: (1) security; (2) debt of a business association or financial organization; (3) demand, savings, or time deposit; IRA, defined benefit plan, or other account or plan established for retirement purposes; and (4) miscellaneous intangible property. The Administrator may adopt necessary locator regulations to protect the interests of owners.
Summary of Regulations — Week Ending April 21, 2023
WASHINGTON: WAC 458-65A-1001 (effective April 22, 2023). Final regulations amend the bases upon which interest, penalties, and electronic filing of the holder report may be waived.
Summary of Legislation — Week Ending April 14, 2023
NEW HAMPSHIRE: House Bill 2. Introduced legislation allows the Administrator to authorize payment of certain claims that currently require approval of the Governor and Executive Council.

MARYLAND: Senate Bill 241 (effective October 1, 2023). Enacted legislation requires the Administrator to determine the commercial value of delivered property, if any. If the property has no commercial value, the Administrator may return it to the holder or destroy or otherwise dispose of it.

NORTH DAKOTA: House Bill 1360 (effective August 1, 2023). Enacted legislation requires that, upon receipt of an examination notice, a holder shall retain relevant records, including records of items not reported as unclaimed, for the period beginning 10 years plus the dormancy period prior to the commencement of the examination and ending upon the conclusion of the examination or any related appeal or litigation. The statute of limitations is increased from five to seven years and is tolled by the delivery of an examination notice.
Summary of Regulations — Week Ending April 14, 2023
WEST VIRGINIA: CSR §§ 112-5-1 through 112-5-14 (effective April 3, 2023). Final regulations require that virtual currency be liquidated and the proceeds reported to the Administrator. A retirement plan administrator or other responsible fiduciary terminating a retirement plan may report and remit any unclaimed benefits contemporaneous with termination of the plan and without waiting for passage of the dormancy period. The Administrator may waive the requirement to file a claim if certain conditions are met. The initiation of an examination is an "action" that tolls the statute of limitations for purposes of enforcement of the unclaimed property law.
Summary of Legislation — Week Ending April 7, 2023
LOUISIANA: House Bill 430. Introduced legislation eliminates the 24-month waiting period before a locator agreement may be entered into after payment or delivery of property. For claims of $1,000 or more, the Administrator shall pay the locator's fee from the proceeds otherwise due the owner if the locator files with the claim a payment request that meets certain requirements and the property is or has been converted to cash.

NEW YORK: Assembly Bill 6273. Introduced legislation prohibits the sale of a gift certificate or gift card that contains an expiration date or service fee. A gift certificate sold after January 1, 1997, is redeemable in cash for its cash value or subject to replacement with a new gift certificate. Any gift certificate with a cash value of less than $10 is redeemable for its cash value. A gift certificate without an expiration date is valid until redeemed or replaced.

PENNSYLVANIA: House Bill 792. Introduced legislation requires the Treasurer to determine at least every five years whether certain local government entities have been reported as apparent owners of property. The Treasurer shall notify the governing body of any such identified entity that the entity may be entitled to reported property.

ARIZONA: House Bill 2623 ("strike everything" amendment adopted by Senate Appropriations Committee). Amended legislation requires that, upon written request and for a fee to be set by the Department of Revenue ("Department"), the Department shall provide all unclaimed property information for all unclaimed accounts to a registered locator in a searchable electronic format. Locators must register with the Department and pay a registration fee. Information received by a locator may not distributed to anyone other than an owner for compensation.

---
With The Unclaimed Property Legislative Alert Summary of Legislation and Regulation, you receive an overview of the latest information on unclaimed property legislative updates, regulatory changes, and statutory amendments across the United States and Canada. The publicly available information contained herein has been compiled by Kelmar Associates, LLC and does not constitute legal advice or analysis of any kind. The summary information is generally compiled on a weekly basis, as applicable, and is shared on Kelmar's website each month. For more information, please refer to each state unclaimed property bill.