February 2022 │ Legislation & Regulation Update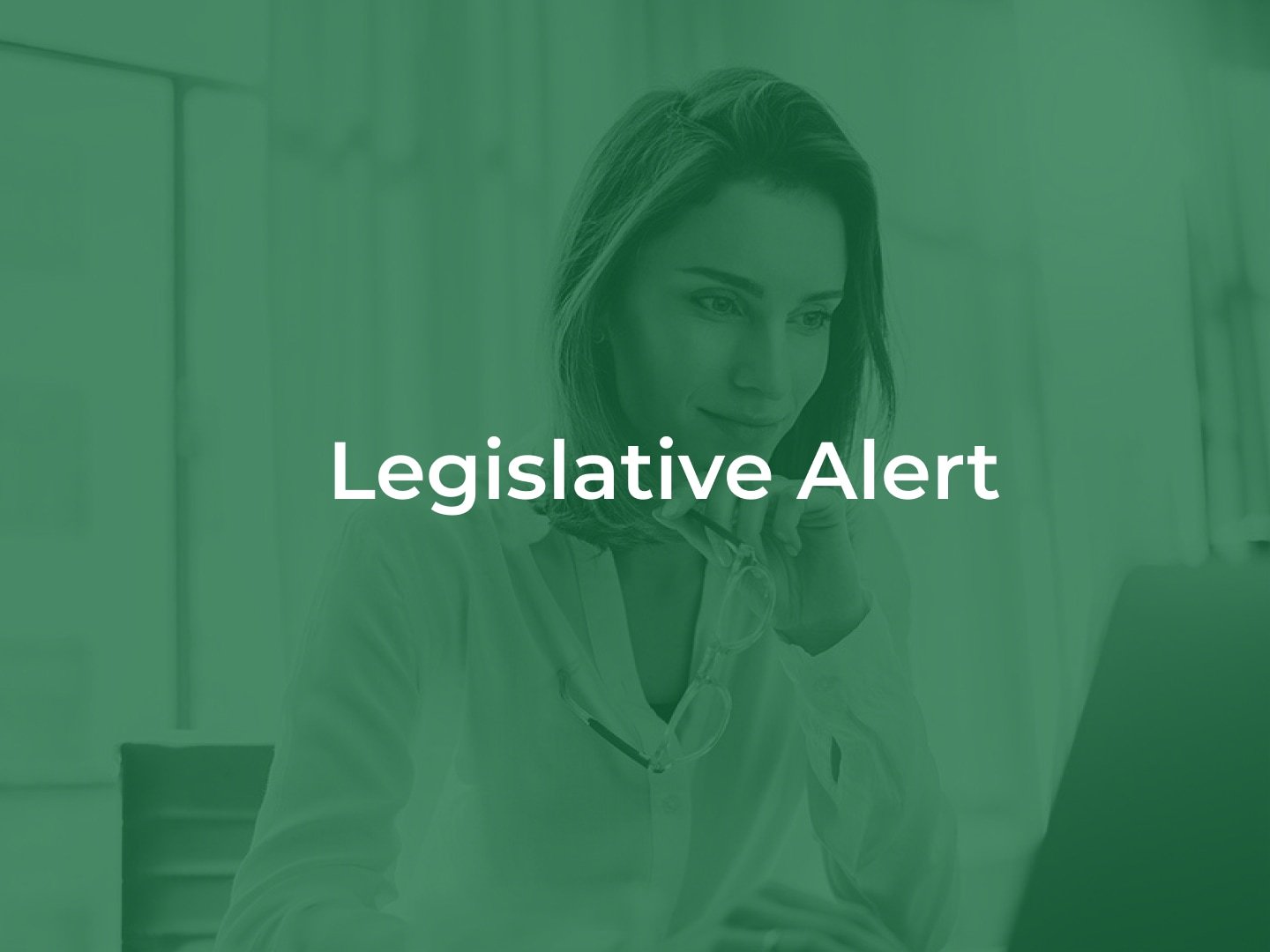 The Unclaimed Property Legislative Alert
Summary of Legislation — Week Ending February 25, 2022
CALIFORNIA: Assembly Bill 2662. Introduced legislation provides that underlying shares with a per share value of less than one cent are not reportable as unclaimed property.

CONNECTICUT: Raised Bill 179. Introduced legislation raises from $3 to $5 the amount of a remaining gift card balance that is payable to the purchaser in cash upon request.

ILLINOIS: Senate Bill 62 (as amended). Amended legislation provides that for an amount held on a payroll card, an indication of owner interest includes wages paid by an employer as a recurring ACH credit previously authorized by the apparent owner, with one exception.

MARYLAND: House Bill 305 (as amended). Amended legislation creates a returned mail standard similar to RUUPA but applicable to additional property types not subject to the standard in RUUPA. Upon the return of mail as undeliverable, the holder is "deemed to no longer have a valid address for the owner." For the affected property types, abandonment generally occurs three years after the later of the date the holder is deemed to no longer have a valid address for the owner or last activity on the account.
Summary of Legislation — Week Ending February 18, 2022
CALIFORNIA: Assembly Bill 2280. Introduced legislation allows the Controller to establish a voluntary compliance program ("VCP") for holders. The Controller shall waive the assessment of interest for holders that successfully complete the VCP, including timely payment or delivery of all property reported.

COLORADO: House Bill 22-1228. Introduced legislation requires the reporting of unclaimed trusted preneed contract funds pursuant to the unclaimed property law after a reasonable amount of time, as determined by the Insurance Commissioner by rule.

GEORGIA: House Bill 1352. Introduced legislation requires locators to register with the Commissioner of Revenue. Registered locators are entitled to receive account information for all unclaimed accounts in a searchable and sortable electronic or digital form. The maximum locator's fee is increased from 10% to 30% and the two-year waiting period after payment or delivery of property is eliminated.

IOWA: Senate File 2313. Introduced legislation allows owner communication for certain property types to be sent by electronic messaging. In some cases, the non-return of electronic messaging indicates receipt of the communication so long as the holder maintains records of all returned electronic messages.

MARYLAND: House Bill 724. Introduced legislation requires that certain unclaimed property funds be transferred to the Access to Counsel in Evictions Special Fund in fiscal year 2023.

UTAH: Senate Bill 186. Introduced legislation reclassifies the Unclaimed Property Trust Fund as a custodial fund and renames it the Unclaimed Property Fund.
Summary of Regulations — Week Ending February 18, 2022
CALIFORNIA: California Regulatory Notice Register 2022, Volume Number 6-Z (February 11, 2022). A regulatory notice declares the Controller's intent to propose regulations for (1) administrative review of audit findings and interest assessments; (2) activities of third-party auditors; and (3) submission of claims. These regulations will formalize existing procedures.
Summary of Legislation — Week Ending February 4, 2022
ARIZONA: Senate Bill 1531. Introduced legislation requires that more than one-half of unclaimed funds received be deposited to the Housing Trust Fund.

NEW JERSEY: Senate Bill 901. Introduced legislation permits unclaimed or undistributed damages in a class action to escheat to the State under certain circumstances.

WEST VIRGINIA: House Bill 4511. Introduced legislation establishes a three-year dormancy period for virtual currency and requires that the holder liquidate prior to reporting. The owner has no recourse against the holder or the Administrator if the currency gains value thereafter. The Administrator may waive the claim requirement and pay a person directly if specified conditions are met.
---
With The Unclaimed Property Legislative Alert Summary of Legislation and Regulation, you receive an overview of the latest information on unclaimed property legislative updates, regulatory changes, and statutory amendments across the United States and Canada. The publicly available information contained herein has been compiled by Kelmar Associates, LLC and does not constitute legal advice or analysis of any kind. The summary information is generally compiled on a weekly basis, as applicable, and is shared on Kelmar's website each month. For more information, please refer to each state unclaimed property bill.