February 2023 │ Legislation & Regulation Update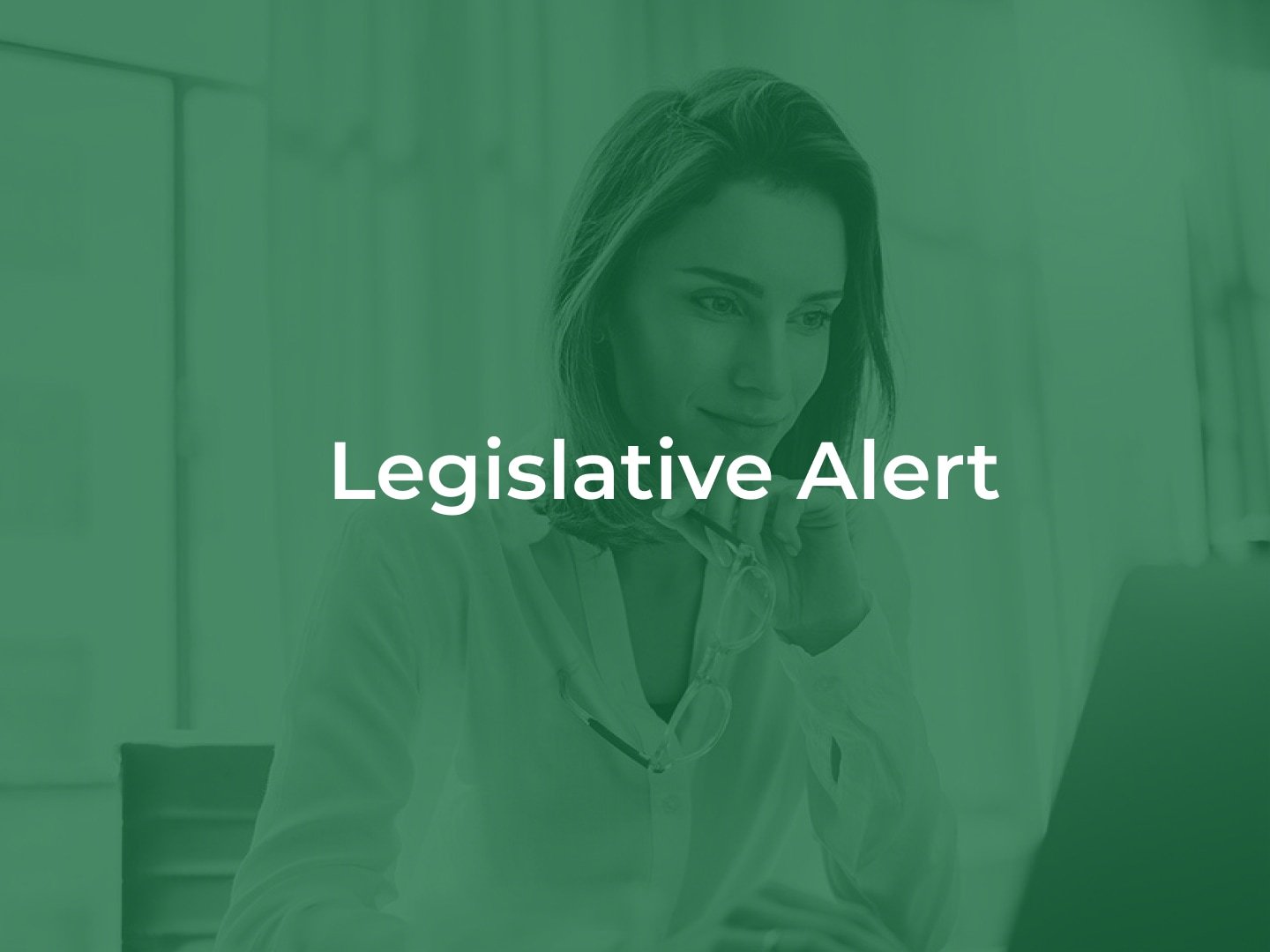 The Unclaimed Property Legislative Alert
Summary of Legislation — Week Ending February 24, 2023
IDAHO: House Bill 188. Introduced legislation enacts a highly modified version of the Revised Uniform Unclaimed Property Act. Most dormancy periods are reduced to three years. Securities are reportable after three years of inactivity. Specific dormancy periods are established for funds in preneed funeral trusts and for certain missing participant funds in terminated defined contribution or other retirement plans. Virtual currency shall be liquidated before filing the report. An owner has no recourse against a holder acting in good faith or the Administrator for any increase in value after liquidation.

NORTH CAROLINA: House Bill 181. Introduced legislation permits holders to authorize third parties to perform due diligence and file reports but ensures that holders remain responsible for any failure to comply with associated statutory requirements.

OREGON: Senate Bill 932. Introduced legislation establishes an exemption from the unclaimed property law for intangible property valued at $10 or less that is held by a local government if the local governing body adopts an ordinance providing for forfeiture of such property that is not claimed for more than two years.

INDIANA: Senate Bill 183. Amended legislation defines the term "gift card." Credits owed to a customer as a result of a business transaction are no longer included as a property type subject to the Act. The maximum value of property that the Attorney General may pay to an owner without requiring a claim is increased from less than $1,000 to less than $5,000.
Summary of Legislation — Week Ending February 17, 2023
CONNECTICUT: Raised Senate Bill 1018. Introduced legislation increases from three dollars to five dollars the gift card balance that is refundable in cash and eliminates the requirement that the gift card holder first show proof of ownership of the gift card.

MARYLAND: House Bill 1050 and Senate Bill 756. Introduced legislation establishes a recurring annual distribution of $14 million in abandoned property funds to the Access to Counsel in Evictions Special Fund.

UTAH: House Bill 360. Introduced legislation establishes an exception to confidentiality restrictions allowing the State Tax Commission to provide certain corporate and personal income tax return information to the Administrator only for the purpose of returning unclaimed property to owners.

WEST VIRGINIA: Senate Bill 616. Introduced legislation permits an annual distribution of up to $10 million in funds from the Unclaimed Property Trust Fund to the Military Authority Reimbursable Expenditure Fund and a one-time distribution of up to $8 million from the Unclaimed Property Trust Fund to the West Virginia Veterans' Home Loan Mortgage Account.
Summary of Legislation — Week Ending February 10, 2023
GEORGIA: Senate Bill 103. Introduced legislation requires locators to register with the Commissioner of Revenue. Registered locators are entitled to receive account information for all unclaimed accounts in a searchable and sortable database. The maximum locator's fee is increased from 10% to 30% and the two-year waiting period for access to information after payment or delivery of property is eliminated.

ILLINOIS: House Bill 2224 and Senate Bill 1637. Introduced legislation makes amounts payable on a Comptroller's warrant, unclaimed refunds for county property assessments, and estate assets of missing persons subject to the unclaimed property law. Unclaimed property reported for a unit of local government or a state agency will escheat to the State if it remains unclaimed following extensive outreach by the Administrator.

IOWA: House File 247 (Successor to House Study Bill 33). Introduced legislation repeals the requirement that banks and financial organizations send notice to owners by certified mail and instead provides that notice may be sent by regular mail or electronic messaging. Owners may also respond to the notice by electronic messaging.

MARYLAND: House Bill 838 and Senate Bill 643. Introduced legislation allocates $5 million of unclaimed property funds annually to the Community Development Program Fund to assist State community development projects and organizations.

NEW YORK: Assembly Bill 3074. Introduced legislation requires that disclosures in locator agreements be placed on the first page in large type.

WASHINGTON: House Bill 1742. Introduced legislation allows the Administrator to waive penalties based on the holder's timely reporting and payment of property for a recent time period. The Department of Revenue may enter into a written agreement with a holder concerning holder duties or property amounts due. Such an agreement is final and conclusive and not subject to modification absent fraud, malfeasance, or misrepresentation of a material fact.
Summary of Legislation — Week Ending February 3, 2023
MARYLAND: House Bill 346 and Senate Bill 312. Introduced legislation makes permanent the allocation of a portion of unclaimed property receipts to support tax clinics for low-income Maryland residents.

TEXAS: House Bill 1763 and Senate Bill 658. Introduced legislation requires the Comptroller to deposit funds reported from attorney client trust accounts and abandoned IOLTA accounts to the Judicial Fund, which is subject to appropriation by the Texas Supreme Court to support programs that provide civil legal services. Related claim payments by the Comptroller shall be reimbursed from the Judicial Fund.

WASHINGTON: Senate Bill 5565. Introduced legislation adds property types and dormancy periods relating to unclaimed proceeds or income from the sale of: (1) a self-storage facility owner's property, (2) a tenant's property, or (3) an abandoned vessel.

NORTH DAKOTA: House Bill 1360. Amended legislation requires that a holder retain records of items not reported to verify compliance with the unclaimed property law. The original bill addresses periods of limitation and other record retention requirements.


---
With The Unclaimed Property Legislative Alert Summary of Legislation and Regulation, you receive an overview of the latest information on unclaimed property legislative updates, regulatory changes, and statutory amendments across the United States and Canada. The publicly available information contained herein has been compiled by Kelmar Associates, LLC and does not constitute legal advice or analysis of any kind. The summary information is generally compiled on a weekly basis, as applicable, and is shared on Kelmar's website each month. For more information, please refer to each state unclaimed property bill.