January 2023 │ Legislation & Regulation Update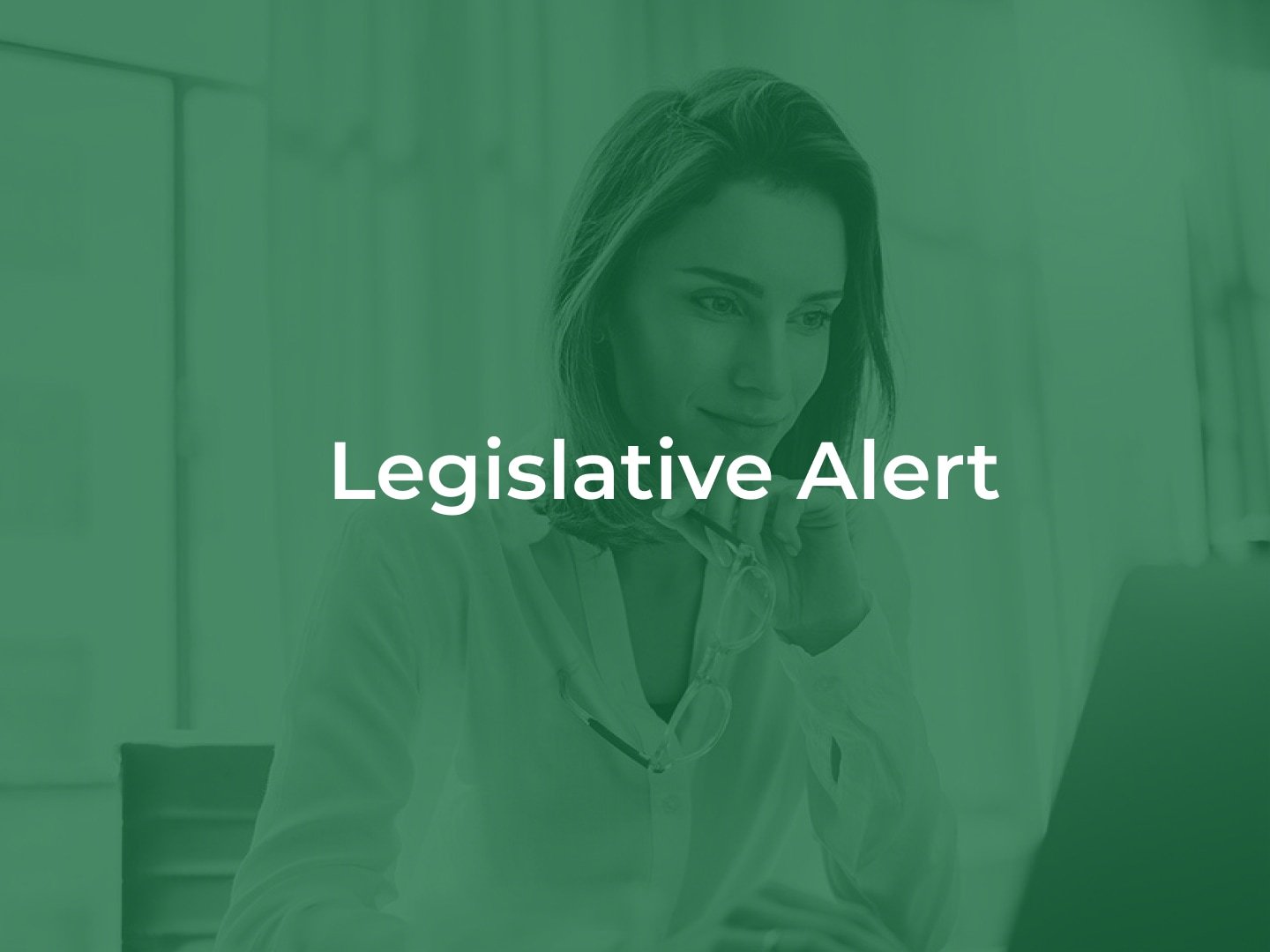 The Unclaimed Property Legislative Alert
Summary of Legislation — Week Ending January 27, 2023
HAWAII: House Bill 1020 and Senate Bill 1318. Introduced legislation increases the amount of money in the Unclaimed Property Trust Fund that may be carried over at the end of each fiscal year.

MARYLAND: Senate Bill 241. Introduced legislation permits the Comptroller to return to the holder, destroy, or dispose of property that has no commercial value.

NEW MEXICO: House Bill 165. Introduced legislation is a version of the Revised Uniform Unclaimed Property Act ("RUUPA") that follows RUUPA closely. Dormancy periods are reduced from five to three years for bonds; demand, savings, and time deposits; securities; and miscellaneous intangible property. The statute of limitations remains at ten years, but the holder is no longer required to give the Administrator notice of a dispute regarding particular property, an action that tolls the statute of limitations under current law. Securities must be held for three years prior to sale, but if sold less than six years after delivery and a valid claim is made within the six-year period the owner is entitled to an enhanced recovery. The Administrator may waive the claim requirement in certain circumstances if the property value is less than $250.

NEW YORK: New York: Senate Bill 2508. Introduced legislation requires the Comptroller to publish a twice-yearly statement of abandoned property in the newspaper in a typeface and font to assist the visually impaired. The statement shall also advise of other resources available to assist the visually impaired locate their abandoned property.

Summary of Legislation — Week Ending January 20, 2023
IOWA: House Study Bill 33 and Senate Study Bill 1055. Introduced legislation includes electronic messaging between an owner and a bank or financial organization as contact that will prevent the abandonment of property. "Electronic messaging" means communication by email, text message, or other electronic means, including an online banking application.

NORTH DAKOTA: House Bill 1360. Introduced legislation requires that, upon receipt of an examination notice, a holder shall retain relevant records for the period beginning 10 years plus the dormancy period prior to the commencement of the examination and ending upon the conclusion of the examination or any related appeal or litigation. The statute of limitations is increased from five to seven years and is tolled by the delivery of an examination notice.

WEST VIRGINIA: House Bill 2738. Introduced legislation authorizes promulgation of previously proposed rules for enforcement of the Uniform Unclaimed Property Act.

WEST VIRGINIA: Senate Bill 96. Introduced legislation enacts the Unknown and Unlocatable Timber Interest Owners Act ("Act") to be administered by the State Treasurer and read in conjunction with the Uniform Unclaimed Property Act. The Act requires that amounts owed to unknown or unlocatable timber interest owners be reported to the Treasurer and remain subject to claim by such owners.

Summary of Legislation — Week Ending January 13, 2023
ARIZONA: House Bill 2242. Introduced legislation requires that, upon written request and for a fee to be set by the Department of Revenue ("Department"), the Department shall provide all unclaimed property information for all unclaimed accounts to a registered locator in a searchable electronic format. Locators must register with the Department and pay a registration fee. Information received by a locator may not be distributed to anyone other than an owner for compensation.
ARIZONA: House Bill 2273 and House Bill 2327. Introduced legislation requires that 55 percent of monies received pursuant to the Uniform Unclaimed Property Act be deposited in the Housing Trust Fund for the development of housing in rural areas.

INDIANA: Senate Bill 183. Introduced legislation provides that virtual currency shall be liquidated within 30 days before filing the report and the proceeds shall be remitted to the Attorney General. Electronic reporting in a secure format is required. Provisions for payment of interest on claims are amended.

MAINE: Legislative Document 3 (effective January 4, 2023). Enacted legislation provides that checks from the Winter Energy Relief Payment Program remaining undeposited on March 31, 2024, will be treated as unclaimed property but are not subject to due diligence and dormancy period provisions of the Maine Revised Unclaimed Property Act.

MASSACHUSETTS: House Document 75. Introduced legislation provides that for deposit accounts, electronically logging into or accessing a password protected account is activity that will prevent the presumption of abandonment.

MASSACHUSETTS: House Document 183. Introduced legislation prohibits the State Treasurer from entering into contingency fee contracts after July 1, 2021. Contingency fee contracts entered into prior to July 1, 2021, shall not be renewed, and no further contingency fee audits shall be assigned if certain conditions are met.

NEW YORK: Assembly Bill 224. Introduced legislation increases existing three-year dormancy periods to five years.

OREGON: House Bill 2160. Introduced legislation provides that securities are abandoned after three years based on lack of communication from the owner or owner death. In either instance, specified notice to the owner is required. Materials or communications received during an unclaimed property examination and claims information and supporting documentation are exempt from disclosure under the public records law.

Summary of Legislation — Week Ending January 6, 2023
NEW MEXICO: House Bill 26. Introduced legislation reinstates provisions requiring newspaper publication of owner names and addresses that were repealed in 2021.

UNITED STATES: H.R. 2617 (Public Law No. 117-328) (Consolidated Appropriations Act, 2023, Effective December 29, 2022). Enacted legislation requires the Secretary of the Treasury to provide certain U.S. savings bond information to states to assist them in locating the bond owners. The age for taking required minimum distributions is increased over time and the penalty for failure to take required distributions is reduced.
Summary of Regulations — Week Ending January 6, 2023
NEW YORK: Title 2 NYCRR Part 126 (comments due March 5, 2023). Proposed regulations require holders who receive notice or indication of the death of an owner to attempt to confirm the death within 90 days. If death is confirmed, the dormancy period begins to run as of the date of death.

WASHINGTON: WAC 458-65A-1001 (proposed expedited rule with written comments due March 5, 2023). Proposed Expedited and Adopted Emergency regulations amend the bases upon which interest, penalties, and electronic filing of the holder report may be waived. An emergency version of the rule is effective until April 15, 2023, and a permanent version of the same rule is proposed on an expedited basis.
---
With The Unclaimed Property Legislative Alert Summary of Legislation and Regulation, you receive an overview of the latest information on unclaimed property legislative updates, regulatory changes, and statutory amendments across the United States and Canada. The publicly available information contained herein has been compiled by Kelmar Associates, LLC and does not constitute legal advice or analysis of any kind. The summary information is generally compiled on a weekly basis, as applicable, and is shared on Kelmar's website each month. For more information, please refer to each state unclaimed property bill.