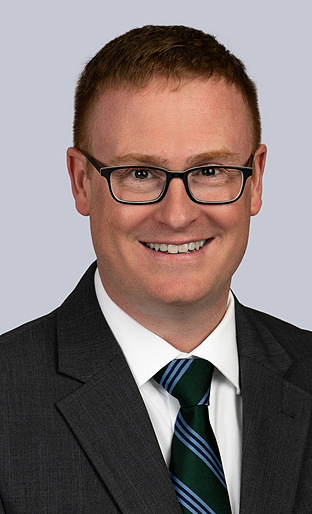 Andrew D. Harmon
Director of Reporting & Remittance
Andrew D. Harmon
Director of Reporting & Remittance
Mr. Andrew Harmon is Kelmar's Director of Reporting and Remittance. Mr. Harmon holds a Bachelor of Arts in History from Boston University (2006) and has experience in the field of unclaimed property since 2000. Mr. Harmon applies his unclaimed property expertise and management experience to facilitate effective and efficient unclaimed property compliance services , including generating and submitting unclaimed property audit findings to each client.
Mr. Harmon joined Kelmar in 2011 and has since held the positions of Senior Associate, Manager, and Senior Manager prior to becoming Director of reporting and remittance in 2020. In this role, he ensures compliance with all contractual reporting obligations, serves as the primary point of contact with holders, performs detailed analysis of incoming holder information, and conducts compliance related meetings and conference calls. Mr. Harmon is responsible for overseeing the reconcilement, reporting, and filing of all reports associated with Kelmar's general ledger and securities compliance examinations. He has overseen the reconcilement of millions of dollars in securities properties, including properties originating from broker-dealers, mutual fund companies, and stock transfer agents. In addition, Mr. Harmon manages Kelmar's relationships with its clients regarding compliance service contracts and key personnel within the industries noted above. In this capacity, he serves a central role in Kelmar's communications and is a vital resource for maintaining consistent reporting and remittance practices across all of Kelmar's operational functions.
Prior Unclaimed Property Experience
Prior to joining Kelmar, Mr. Harmon held a steady progression of positions and responsibilities, including First Line Manager, Senior Operations Officer, and Assistant Vice President at ACS Unclaimed Property Clearinghouse (formerly Xerox; now Avenu) from 2000-2011. He oversaw initiation of new securities audits, coordinated and relayed critical information about all open audits to state clients, provided periodic updates on open and unresolved securities audit issues, and created and executed action plans, often in conjunction with state clients, to resolve problems and close audits. Mr. Harmon worked directly with several major stock transfer agents to resolve escheatment questions for all states and served as a key liaison between holders and states regarding questions of escheatment policy and imposition of interest for late filings.