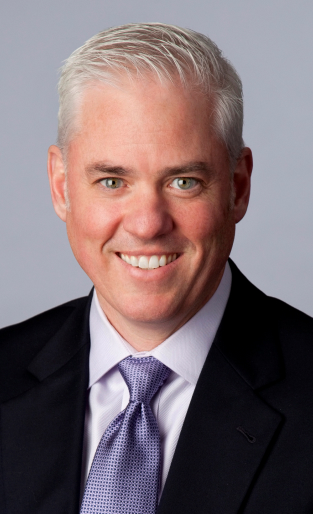 David P. Kennedy, Esq.
General Counsel
David P. Kennedy, Esq.
General Counsel
Mr. David Kennedy is Kelmar's General Counsel. Mr. Kennedy holds a Juris Doctor from Suffolk University Law School, a Bachelor of Arts from Boston College, and is a member of the Massachusetts Bar and the Bar of the United States District Court, District of Massachusetts. His unclaimed property experience dates back to 1999.
Since 2001, Mr. Kennedy has served as Kelmar's General Counsel, managing all corporate legal issues, matters of confidentiality, litigation support, and contract negotiations with clients. In this capacity, he routinely consults with state attorney general offices, unclaimed property administrators, and escheat coordinators. He also presents on unclaimed property compliance topics to industry organizations such as the National Association of State Treasurers, National Association of Unclaimed Property Administrators, and the Unclaimed Property Holders Liaison Council.
Mr. Kennedy applies his unclaimed property expertise and management experience to support Kelmar's Compliance Services professionals. He is responsible for ensuring the implementation of best practices for the examination of industries, including insurance, broker-dealer and securities, and oversight of industry specific property types, such as rebates, stored value cards, and electronic currency. He is well versed in the conduct of all examination phases, including the review of holder records, the compilation and approval of examination reports and, ultimately, the transfer of unclaimed property to Kelmar's clients.
Prior Unclaimed Property Experience
Prior to Kelmar, Mr. Kennedy was a Practice Leader of PricewaterhouseCooper's New York Abandoned Property Consulting Services Group, delivering unclaimed property compliance services to multi-billion dollar national and international companies. Services included audit defense, quantification of unclaimed property liabilities, voluntary disclosure filings, and delivery of unclaimed property to states.
Government Service
Earlier in his career, Mr. Kennedy served the Commonwealth of Massachusetts as Chief Financial Officer of the Executive Office of Public Safety. He was responsible for fiscal policy development, and overseeing capital and operational budgets in excess of $1B annually for 20 agencies and 14 independent county sheriffs' departments that comprise the Commonwealth public safety and for the Executive Office for Administration and Finance where he was responsible for financial and performance analysis of various state programs as well as analysis of savings and expansion initiatives for the Governors annual budget recommendation.