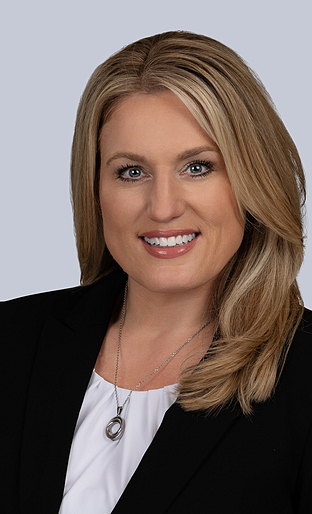 Jennifer L. Martin
Director of Unclaimed General Ledger Examinations
Jennifer L. Martin
Director of Unclaimed General Ledger Examinations
Ms. Jennifer Martin is a Director of Kelmar's unclaimed general ledger examination teams. Ms. Martin holds a Bachelor of Science in Business Administration from Salem State College (now Salem State University) and possesses decades of experience auditing Fortune 500 and 1000 companies, including performing unclaimed property examinations since 2009. Ms. Martin is a recognized authority on examination practices and develops process improvements and quality controls for the examination process. She has extensive experience auditing holders in the manufacturing and retail industries, having previously worked with the same in other compliance areas. She routinely consults on best practices in these areas, both internally and externally, to facilitate effective and efficient state-mandated examinations of holders of unclaimed property.
Ms. Martin joined Kelmar in 2009 as a Manager, prior to becoming a Senior Manager, before taking on the role of Director in 2020. In her role as Director, Ms. Martin is responsible for ensuring the completion of all assigned unclaimed general ledger examinations on behalf of clients, supervising exam team staff, and supporting Executive Management. In addition, Ms. Martin manages several of Kelmar's relationships with its clients. As a Client Relationship Manager, she is the primary contact and resource for designated clients and ensures delivery of the highest level of client service and support associated with Kelmar's compliance services contracts.
Prior Audit Experience
Prior to joining Kelmar, Ms. Martin was a Manager at The Siegfried Group, where she was responsible for performing month end close procedures, and preparing quarterly and annual financial statements and quarterly and annual audit packages related to filing an IPO. Ms. Martin assisted in implementing group-wide reconciliation procedures and made recommendations for enhancements to existing controls and workflows. As manager, she was responsible for the accounting accuracy of international and domestic funds for a leading securities service provider and assisted in the training and mentoring of junior staff members.
As Assurance Senior of the Commercial Group at Ernst & Young, LLP, Ms. Martin assisted in planning and auditing quarterly reviews of publicly traded companies, including reviewing 10-Q reports of industries such as manufacturing and wholesale distribution. She also reviewed, documented, and tested internal control structures for compliance with Section 404 of the Sarbanes Oxley Act.
Earlier in her career, Ms. Martin was a Manager of Business Consulting at Tofias P.C. She performed and managed field examinations and due diligence services for clients; investigated, identified, and documented areas of concern in internal control procedures; and provided recommendations to promote the safeguarding of assets and reliability of financial information. She also examined historical financial statements, budgets, and forecasts; and planned, supervised, and completed audit and review engagements for Manufacturing, Real Estate, Wholesale Distribution, and Professional Service Industries.