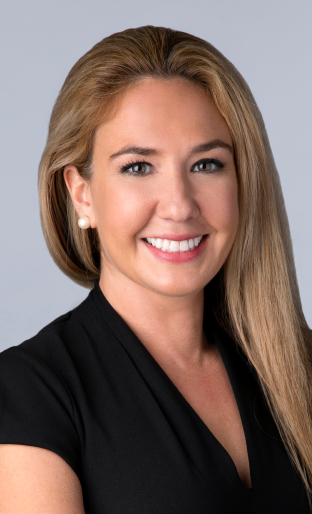 Kate A. Stevens
Vice President of Compliance Services
Kate A. Stevens
Vice President of Compliance Services
Ms. Kate Stevens is Kelmar's Vice President of Compliance Services. Ms. Stevens holds a Bachelor of Arts from Colby College and has worked in the field of unclaimed property since 2001. She is a subject matter expert in unclaimed property statutes and their application across all property types, and specializes in operational streamlining, compliance and securities examinations.
Ms. Stevens joined Kelmar in 2011 and held the positions of Senior Manager, Director, and Managing Director prior to her role as Vice President of Compliance Services beginning in 2023. She is responsible for ensuring the completion of all assigned securities audits, applying the unique requirements of each state's unclaimed property statute regarding securities related property. In this capacity, Ms. Stevens serves as a central figure in all Kelmar securities-related examinations. Ms. Stevens is a primary point of contact with unclaimed property holders, and performs detailed data analysis of stock records under examination as well as of final reports submitted to clients. In performing these tasks, she is also accountable for the reconcilement of a holder's final remittance in accordance with each state's guidelines for transferring securities. In addition, Ms. Stevens manages several of Kelmar's client relationships and routinely consults on the delivery of services under those state contracts to ensure the highest level of client service and support.
Prior Unclaimed Property Experience
Prior to joining Kelmar, Ms. Stevens spent more than 10 years in the unclaimed property field, holding a steady progression of positions, ultimately as Vice President of Audit Compliance. In this capacity, she focused on improving the efficiency of unclaimed securities audits by restructuring assignments, establishing key controls, and creating procedural documentation that accurately reflected operational processes.