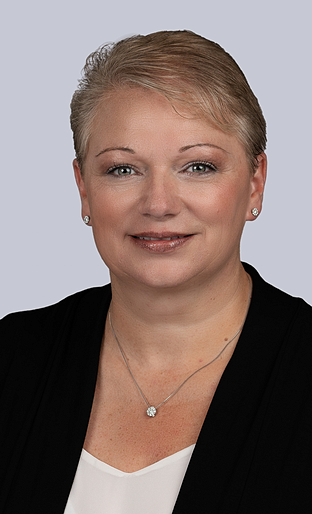 Kristi L. Carlow
Director of KAPS® Operations
Kristi L. Carlow
Director of KAPS® Operations
Ms. Kristi Carlow is Kelmar's Director of KAPS® Operations. Ms. Carlow holds a Bachelor of Science in Business Management and an Associate of Science in Business from Thomas College. Ms. Carlow has experience managing all aspects of state treasury programs since 1999, inclusive of unclaimed property operations and project implementations.
Since joining Kelmar in 2017, Ms. Carlow has utilized her extensive knowledge of unclaimed property operations to oversee the successful implementation of KAPS® to numerous Kelmar clients. Ms. Carlow works closely with Kelmar's Project Managers, Implementation Associates, Support Manager, and Support Associates to ensure the smooth and timely implementation of KAPS® as well as the delivery of superior ongoing client support. Ms. Carlow works closely with new and existing clients to identify and implement opportunities for operational efficiencies, provide guidance on system workflow and integration features, and develop new processes and procedures essential to maximizing the use of the KAPS® System to achieve department goals. Ms. Carlow also focuses efforts on ensuring system documentation materials and initial and ongoing training programs are timely and consistent with implementations, the release of new system functionality, and client initiatives.
Prior Unclaimed Property Experience and Other Relevant Government Experience
Prior to joining Kelmar, Ms. Carlow held senior positions with the Maine Treasury Department. Over the course of 18 years, her progression of roles within the Treasury Department included Treasury Fiscal Assistant, Director of Internal Operations, and most recently, Deputy State Treasurer with responsibility for overseeing all financial management functions including managing the State of Maine's $400M+ bonded debt portfolio, leading the annual statewide bond issuance process, implementing and coordinating state-wide banking services, overseeing annual processing of 125k cash receipts representing $7 billion, issuance of 1.2+ million each of checks and ACH payments through 35+ bank accounts; and overseeing investment and management of cash pool averaging $900+ million comprised of more than 100 participant funds. Ms. Carlow was also responsible for overseeing all Treasury information management systems inclusive of directing programs and leading system development, implementation, and process re-engineering efforts for the State's Unclaimed Property Program, the statewide cash receipt processing system, as well as portions of the statewide accounting system.