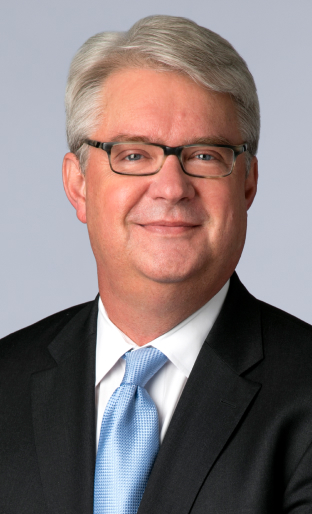 Lynden D. Lyman, Esq.
Executive Consultant
Lynden D. Lyman, Esq.
Executive Consultant
Mr. Lynden Lyman is an Executive Consultant at Kelmar. Mr. Lyman holds a Bachelor of Arts from Drake University in Des Moines, Iowa as well as a Juris Doctor from the University of Iowa. A licensed attorney for more than thirty-five years, he is a member in good standing of the Iowa Bar Association. Mr. Lyman is a recognized unclaimed property authority with experience in unclaimed property law, compliance, and program administration since 1984.
Mr. Lyman has worked with every unclaimed property program in the United States, as well as several Canadian provinces. He served as a contributing editor over the last 30 years to Unclaimed Property Law and Reporting Forms, the leading legal treatise in the field of unclaimed property published by Matthew Bender Publishing. Mr. Lyman served as special counsel/consultant to the National Association of Unclaimed Property Administrators (NAUPA) in the drafting of the 2016 Revised Uniform Unclaimed Property Act (RUUPA), has coordinated NAUPA's filing of amicus briefs in various matters, and has been involved in various NAUPA committees and working groups. Mr. Lyman's contributions have been recognized in his being named a 2008 NAUPA Lifetime Achievement Award recipient, and through his receiving the 2007 NAST Corporate Affiliate Award recipient. He has presented at every NAUPA annual conference for the last 25 years, and has assisted in the training of compliance staff for multiple state programs. Mr. Lyman has additionally provided litigation support to states in legal proceedings involving unclaimed property, serving as an expert witness in advocacy of state positions.
Mr. Lyman joined Kelmar in 2017 and works closely with Kelmar's Executive Management team to ensure appropriate protocols are implemented across all compliance operations for efficient and professionally responsible examinations on behalf of the Company's clients. Mr. Lyman routinely consults with Kelmar's Directors and Senior Audit Managers to address unclaimed property legal issues presented by holders, and advises on matters of contract interpretation, statutory construction, and application of unclaimed property case law. He is also directly involved in examinations of particular industries and industry-specific property types where his extensive industry expertise benefits holders and Kelmar's clients alike. Mr. Lyman also serves as a vital resource to Kelmar's client state unclaimed property administrators and attorneys general, acting as a partner in addressing issues of unclaimed property law, regulation, and administrative best practices.
Prior Unclaimed Property Experience
Prior to joining Kelmar, Mr. Lyman established The Unclaimed Advisor, a consulting firm to support states, territories, and Canadian provinces in their administration of unclaimed property programs. Earlier in his career, Mr. Lyman was an executive for more than twenty years at the ACS Unclaimed Property Clearinghouse. As CEO/Managing Director of this entity, Mr. Lyman was responsible for the management of company personnel and oversight of services provided, including a national audit program, unclaimed securities custody, claims processing, the states' national database MissingMoney.com, and systems design and management products.
Government Service
Beginning his career, Mr. Lyman served as an Iowa Assistant Attorney General and counsel to Iowa State Treasurer Michael L. Fitzgerald and the State's unclaimed property program, The Great Iowa Treasure Hunt. In addition to providing general legal support for two years, he assisted in the design and implementation of the State's audit-compliance program and was responsible for drafting legislation, including revisions to Iowa's unclaimed property act.