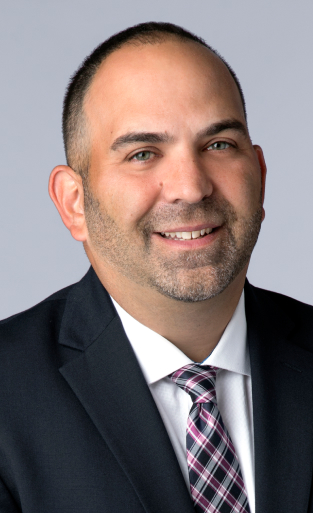 Michael Gizzi
Managing Director of Business Development
Michael Gizzi
Managing Director of Business Development
Mr. Michael Gizzi is the Managing Director of Business Development at Kelmar. Mr. Gizzi holds a Bachelor of Science in Business Administration from Merrimack College. He has auditing experience since 2000, including performing (and for part of that time defending) unclaimed property examinations since 2004, and is knowledgeable of all laws governing the conduct of unclaimed property audits.
Mr. Gizzi joined Kelmar in 2011 as a Manager prior to becoming Senior Manager a year later, followed by the role of Director in 2017. Beginning in 2020, Mr. Gizzi took on the role of Managing Director overseeing Kelmar's Client Business Administration group and Kelmar's specialty examinations focusing on particular industries and industry-specific property types, including but not limited to holders of stored value cards and consumer rebates; virtual currencies; and preneed funeral and cemetery trust liabilities.
Given Mr. Gizzi's thorough understanding of the laws governing the conduct of examinations, he serves as a key resource for Kelmar's Compliance Services and is responsible for ensuring the completion of all assigned examinations. In this capacity, he oversees abandoned and unclaimed property examinations, provides guidance to staff, and supports Executive Management. Essential to his role is ensuring Kelmar's delivery of the highest levels of client service and support.
In his role overseeing Kelmar's Client Business Administration, Mr. Gizzi is actively involved in developing and monitoring client relationships and client satisfaction with Kelmar's Compliance services. In this capacity, Mr. Gizzi manages Kelmar's relationships with clients, including coordinating Kelmar's designated client relationship managers and frequently communicating with Kelmar's clients on relevant examination topics. He has become a sounding board for a number of state unclaimed property administrators and attorneys.
Prior Unclaimed Property Experience
Prior to joining Kelmar, Mr. Gizzi spent seven years holding a steady progression of positions and responsibilities in the field of unclaimed property. In his role as Vice President of audit at ACS Unclaimed Property Clearinghouse (formerly Xerox; now Avenu), Mr. Gizzi worked with state administrators and state auditors on a variety of unclaimed property compliance and enforcement matters. In this capacity, he developed strong professional relationships with the practice leaders at holder advocate firms and law firms serving unclaimed property clients. Before his role as Vice President, Mr. Gizzi served as a Senior Associate and Manager for several years at Deloitte & Touche, LLP's Regulatory Consulting practice, where he assisted some of the largest clients of the firm with unclaimed property compliance and reporting services, and consulted with other service lines of the firm to provide guidance on unclaimed property matters related to Merger & Acquisition transactions.
Government Service
Earlier in his career, Mr. Gizzi served the Commonwealth of Massachusetts – Office of State Auditor. As Audit Supervisor for the Commonwealth, he led audit teams responsible for conducting high profile performance audits as well as agency compliance with the Office of the State Comptroller year-end closing instructions for cash (and revenue) management. As a state auditor, Mr. Gizzi assessed risk and evaluated the adequacy and effectiveness of internal controls of large state agencies, departments and programs.