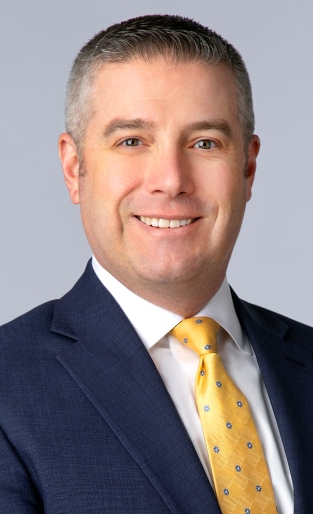 Patrick M. Marr
Chief Information Officer
Patrick M. Marr
Chief Information Officer
Mr. Patrick Marr is Kelmar's Chief Information Officer. Mr. Marr holds a Bachelor of Arts in Political Science from Providence College. He is an executive with extensive experience in finance, project management, and Information Technology operations in both the private and public sectors, including experience in unclaimed property since 2011.
Mr. Marr joined Kelmar in 2019. He applies his unclaimed property, governmental, and Information Technology (IT) knowledge and management experience to support Kelmar's various business lines and facilitate secure, effective, and efficient service and support for Kelmar's clients. As Chief Information Officer, Mr. Marr's responsibilities include managing all IT operations systems, ensuring continuous operation of Kelmar's voice and data networks, orchestrating IT services between Kelmar's public and private cloud infrastructure, and managing Kelmar's cybersecurity framework and policies.
Mr. Marr manages Kelmar's dedicated IT support, security, network, engineering, and DevOps teams. He is responsible for the annual capital and operating technology budgets, business continuity and disaster recovery planning/testing, legal and regulatory compliance, and managing third-party vendor relationships. He also oversees internal/external penetration testing and internal ethical hacking exercises.
Government Service
Prior to joining Kelmar, Mr. Marr held senior positions within the State of Rhode Island for 11 years, including the Office of the General Treasurer and Office of Digital Excellence. He began his career with the State as a Fiscal Manager / Investment Analyst, focused on cash and treasury management. Four years later, he assumed management responsibility for the Rhode Island Unclaimed Property Program as Director of Finance and Information Systems. Mr. Marr's progression of roles and responsibilities within the State resulted in his appointment as Deputy Treasurer, and ultimately Chief of Staff−responsible for developing and managing strategic priorities and policy for all Treasury divisions as well as overseeing public finance, legal and cash management activities.