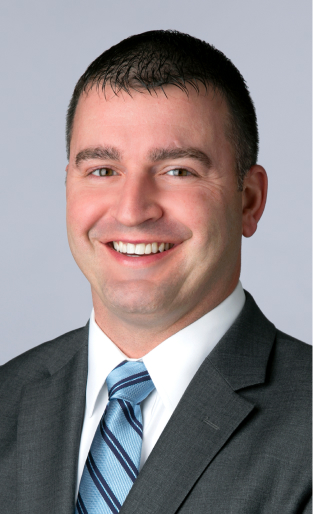 Timothy J. Cullen, Esq.
Associate General Counsel
Timothy J. Cullen, Esq.
Associate General Counsel
Mr. Timothy Cullen is Associate General Counsel with experience in the field of unclaimed property since 2003. Mr. Cullen holds a Juris Doctor from New England School of Law and a Bachelor of Science in Economics-Finance from Bentley College (now Bentley University). He is a member of the Massachusetts Bar and the Bar of the United States District Court, District of Massachusetts.
Mr. Cullen joined Kelmar in 2003 and has since held a steady progression of positions and responsibilities prior to becoming Associate General Counsel. He applies his unclaimed property expertise and management experience to support Kelmar's compliance initiatives and risk management planning. He serves as a central figure to ensure consistent practices across all unclaimed property examinations on behalf of Kelmar's clients and regularly advises Kelmar's Executive Management on legal issues associated with compliance and regulatory matters.
As Associate General Counsel, Mr. Cullen consults on unclaimed property legal questions with Kelmar's exam teams. In so doing, he often reviews M&A contracts, rebate program documents, purchase and sale agreements, and other holder presented legal documents. Mr. Cullen also develops advisory tools for Kelmar's exam teams to ensure the proper and consistent application of state and federal unclaimed property laws, rules, and regulations throughout the examination process on behalf of Kelmar's clients. Along with these responsibilities, Mr. Cullen monitors and tracks litigation concerning unclaimed property legal matters to ensure Kelmar's examination services remain compliant.
Additionally, Mr. Cullen researches and drafts legal memoranda regarding unclaimed property laws, regulations, and industry trends for both clients and Kelmar's Executive Management. He works with unclaimed property administrators and state attorneys general concerning audit legal matters, and routinely consults with outside counsel as well as clients during the pendency of administrative and other legal proceedings inclusive of providing support relating to document production and review, discovery responses, review of briefs and pleadings.
Mr. Cullen also participates and contributes, where possible, to industry organizations, such as the National Association of Treasurers (NAST), the National Association of Unclaimed Property Administrators (NAUPA), as well as the Uniform Law Commission (ULC). In this capacity, he has spoken on various unclaimed property topics including on a panel of experts to discuss the issues of interest to state unclaimed property programs concerning the 2016 Revised Uniform Unclaimed Property Act.