May 2023 │ Legislation & Regulation Update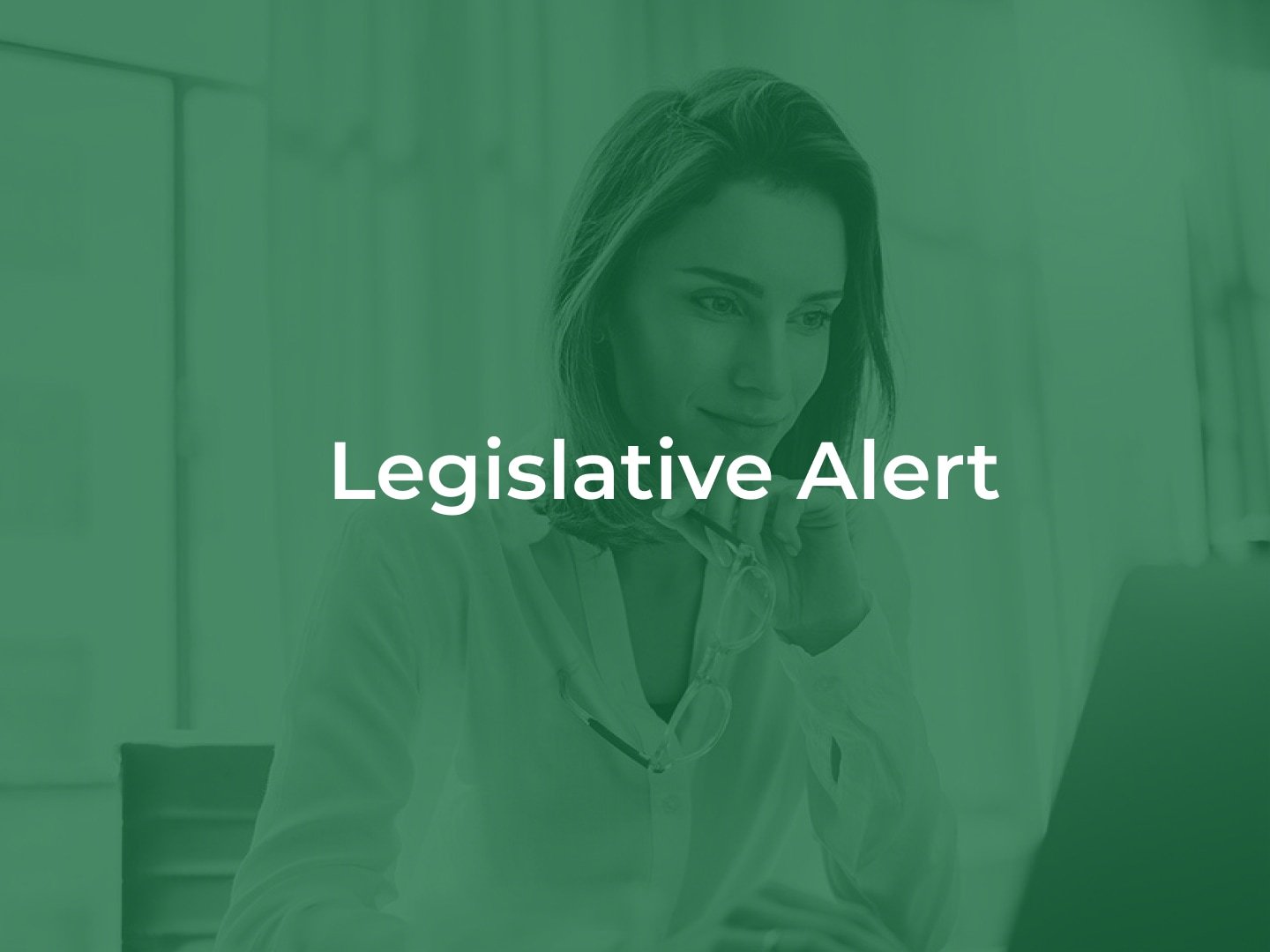 The Unclaimed Property Legislative Alert
Summary of Legislation — Week Ending May 19, 2023
MARYLAND: Senate Bill 756 (effective July 1, 2023). Enacted legislation extends the Administrator's scheduled 2024 transfer of abandoned property funds to the Access to Counsel in Evictions Special Fund through fiscal year 2027.

MONTANA: House Bill 136 (effective October 1, 2023). Enacted legislation adopts provisions from the Revised Uniform Unclaimed Property Act to determine when securities are presumed abandoned. Virtual currency shall be liquidated within 30 days of filing the unclaimed property report and the proceeds shall be remitted to the Administrator. Notice shall be given to the apparent owner 60 days prior to the sale. Except for information published by the Administrator, personal information obtained from holder records is confidential.
Summary of Legislation — Week Ending May 12, 2023
MARYLAND: House Bill 346 and Senate Bill 312 (effective July 1, 2023). Enacted legislation requires an annual distribution of a portion of unclaimed property receipts to the Tax Clinics for Low-Income Marylanders Fund.

WASHINGTON: Senate Bill 5565 (partial veto May 10, 2023). Vetoed legislation strikes proposed sections of a bill that are duplicative of provisions of another bill already enacted. The vetoed sections relate to prior provisions of the Uniform Unclaimed Property Act that were repealed and inadvertently not included in enactment of the Revised Uniform Unclaimed Property Act (effective January 1, 2023).
Summary of Legislation — Week Ending May 5, 2023
PENNSYLVANIA: House Bill 115. Introduced legislation amends the procedure and persons eligible to claim certain property of a decedent by affidavit.

GEORGIA: Senate Bill 103 (effective July 1, 2024). Enacted legislation eliminates the two-year waiting period after delivery of property during which a locator agreement is unenforceable. Locators are required to register with the Commissioner of Revenue and use specific forms to receive direct payment of fees. Locators shall preserve all books and records for three years and make them available for examination on request. Registered locators are entitled to receive account information for all unclaimed accounts in a downloadable or deliverable, searchable and sortable database. Acts that constitute violations of the statute are specified and the Department of Revenue is given broad enforcement authority. The Department may sell securities upon receipt and other procedures relating to the sale of securities are modified.

INDIANA: Senate Bill 183 (effective July 1, 2023). Enacted legislation provides that virtual currency shall be liquidated within 30 days before filing the report and the proceeds shall be remitted to the Attorney General. Holder reports are required to be filed electronically in a secure format. Provisions for payment of interest on claims are amended. The maximum value of property that the Attorney General may pay to an owner without requiring a claim is increased.

WASHINGTON: House Bill 1742 (except as noted in the Bill, effective both prospectively and retroactively to January 1, 2023). Enacted legislation allows the Administrator to waive penalties based on the holder's timely reporting and payment of property for a recent period. The Department of Revenue may enter into a written agreement with a holder concerning holder duties or property amounts due. Such an agreement is final and conclusive and not subject to modification absent fraud, malfeasance, or misrepresentation of a material fact.
Summary of Regulations — Week Ending May 5, 2023
OHIO: Ohio Admin. Code 1301:10-1-01 and 1301:10-3-04 (public hearing scheduled for May 23, 2023). Proposed regulations amend the definitions of "records review period" and "examination period" and allow more flexibility in the timeline for conducting the closing review following an examination.
---
With The Unclaimed Property Legislative Alert Summary of Legislation and Regulation, you receive an overview of the latest information on unclaimed property legislative updates, regulatory changes, and statutory amendments across the United States and Canada. The publicly available information contained herein has been compiled by Kelmar Associates, LLC and does not constitute legal advice or analysis of any kind. The summary information is generally compiled on a weekly basis, as applicable, and is shared on Kelmar's website each month. For more information, please refer to each state unclaimed property bill.